Films
Student Gallery
A small selection of the many student films made over the years on the summer documentary course. Click on the images below to see the films.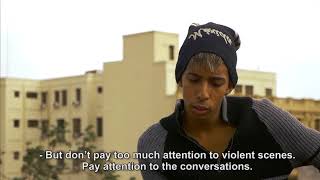 Desarraigo, 2018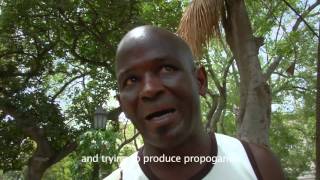 Rebelión, 2015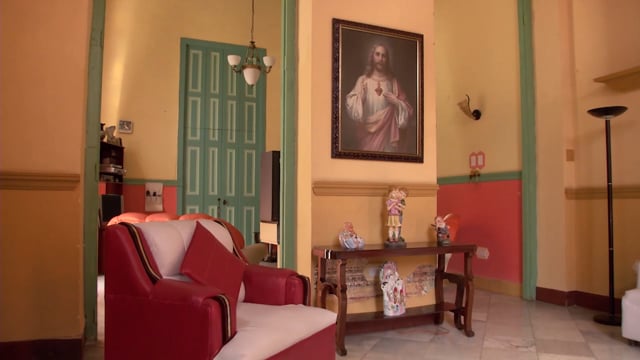 Fé, 2015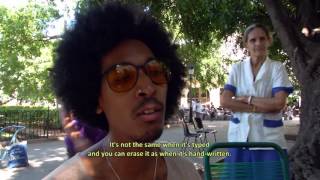 Through the Letterbox, 2015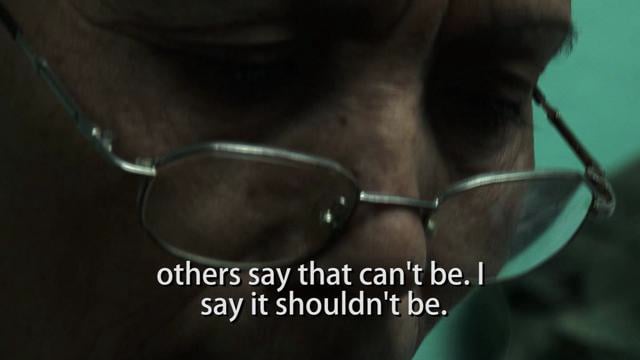 La Libreta, 2011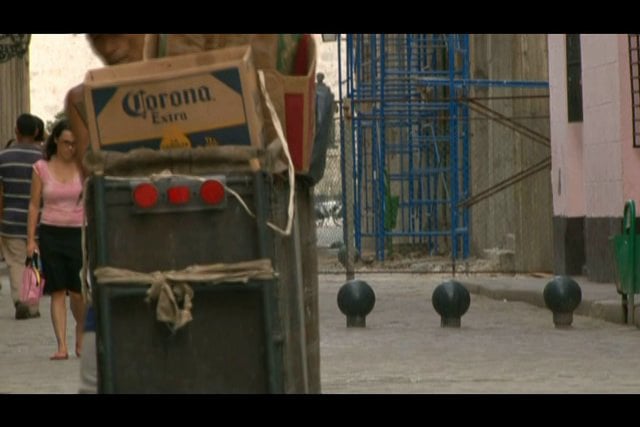 Nowhere Man, 2010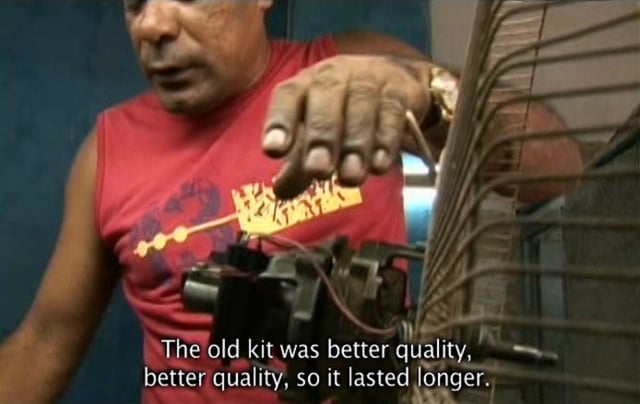 Sudando la gota gorda, 2008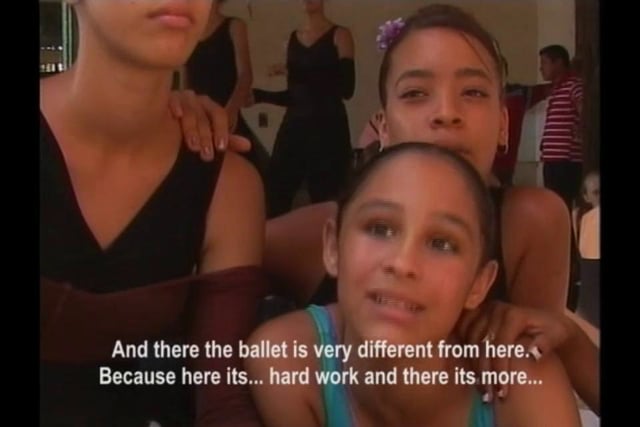 Contrapunto, 2007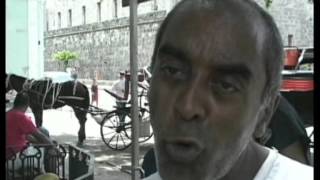 El Invento, 2006
Desarraigo, 2018

About a young man self-defining his role in contemporary cuban society.

Rebelión, 2015

"Rebelion" centers around the relationship between hip-hop and political and social revolution in Cuba. It follows the life of an artist, Raudel, and the struggles of poverty he's encountered by actively speaking out against the government. It won "Overall Best" at McGill's Annual Fokus Film Festival 2016 Directed by Astrid Holck Jensen, Douglas Henry III, Sophie Ruigrok and Juliette Deshormes.

Fé, 2015

In Cuba, the word Fe has two meanings: it translates directly to faith, but there is also a joke were it is an acronym for Familia en el Extranjero - or family abroad. After the crisis in the 1990s the material stability and social strucutres were undermined. This "special period" brought an opening up of religion as well as a dramatic increase in the support Cubans recieved from relatives abroad. Religion and support from family abroad are important ways people navigate through Cuban social reality. This Documentary forms a discussion between Cubans who have a variety of relationships to Santaria, Catholicism, and Familia en el Extranjero. Directors: Sam DiDonato, Zara Julius, Beariz Pignatelli

Through the Letterbox, 2015

We follow a lovely mailman named Jesus, and encounter some extraordinary people, all who receive or send mail and packages in Havana. It was screened at the SOAS Filmmakers Showcase and the UCL 10 Year Celebration of the Cuban Documentaries. Directors: Yelena Primorae, Mabel Evans, Fraser White

La Libreta, 2011

Documentary about the Cuban ration book, which is still used today. Directors: Diana Mastracci Sanchez, Florian Rolando Grohmann, Julie Kaveragh, John Shumelda

Nowhere Man, 2010

This documentary short tells the story of Roberto, a Cuban Hustler working the streets of Havanna. Roberto doesn't realize that his skewed moral compass does not align with the expectations of either Cuba or western countries such as the US, where he hopes to emmigrate (again). While most Cubans share Roberto's gripes and issues regarding life under Castro's dictatorship - such as abject poverty and a complete loss of freedom - it is as shocking for Cubans as it is for a western viewer to learn that Roberto once lived in the US and blew this incredible opportunity by engaging in criminal activities and getting himself deported. As Roberto talks about his life as a hustler and the reasons he was deported from the US, he expresses a sincere desire to try emmigrating again whilst justifying his past and present criminal behaviour. Roberto agreed to participate in this documentary with the hope that someone from a western country will see the film and sponsor him. Nowhere Man was produced with a very talented Cuban crew and co-directed by Esther Buckareff, James Girling, and Joanne Babiak. Co-directing was a tribute to early Cuban filmmakers, such as Tomás Gutierrez Alea and Julio García Espinosa, who advocated for collaboration, equality and the open sharing of knowledge between filmmakers.

Sudando la gota gorda, 2008

The Big Heat reminds us just how hot it is in Havana! Directors: Winston Bell, Joey Seager, Katy Watson, Helen Woolston, Stephanie Chalifour

Contrapunto, 2007

Ana Du Boisson and her romantic vision of the lack of resources represents the idealist in us all. Director of the London School of Dance, she sees the Cuban passion and drive almost as a direct result of the lack of resources and in many respects, an asset to the world of ballet. Ivan on the other hand, professor at the Cuban ballet school Prodanza, maintains a wry smile. His bitterness is reflected in his frustrations as a ballet teacher in one of the most prestigous ballet companies in the world, where there is an extreme lack of basic materials to run a ballet school. Most of us fall somewhere inbetween the two visions. We love the idea that despite the difficult circumstances Cubans have the spirit and drive to rise above their financial constraints. However, Iva´s gritty realism grounds us in a reality theses resources are a desirable facility for those who want to excel in the world of ballet. When the young dancers of a UK ballet school visit Cuba on an exchange programme, two worlds are united through a passion for the art. They have a great admiration for their Cuban contemporaries and we see their excitement with a surprise visit from world-renowned Carlos Acosta. But their observations throw up some interesting questions If cubans didn´t have this lack of resources would they still have such motivation and drive? Is it part of the nacional psyche or a direct result of their economic conditions? Does the UK rely too heavily on resources for results rather than concentrating on building up self reliance? Does the western world vision tend to sugar coat a reality that the ´other´ faces in order to make it more bareable? EICTV PRODUCTIONS Directors: Rebecca Radmore, Catharina Shreckenberg, Rebecca Foale, Damaris Willstead Producer: Ivette Leon P. Executive Producer: Rafael Acosta Cinematagraphy:Ernesto Grandao Editior: Ileana Rigual Sound: Alexander Gutierrez Light : Jorge Suarez Translator: Julio Camejo Professor: Enrique Colina, Delia Cruz & Stephen Hart Special Mention: Vladimir Smith

El Invento, 2006

Looking at the resourcefulness and ingenuity of Cuban "inventos" or "inventions". Directors: Christian D'Ippolito, Rosie Gordon, Adrienn Vass, Stephen Hart
Photos
Student Gallery
Photos kindly contributed by Ralph Rozema, Rebecca Foale, Melek Erdal, Esther Buckareff with full copyrights belonging to each.
---
Find out more
Have a look through our pages to find out more about this year's Summer Documentary School...